In recent years, vector art has gained immense popularity in the USA, and several talented vector artists are making their mark in the industry. Vector art is a digital medium that uses mathematical equations to create geometric shapes and lines, resulting in clean, crisp designs that can be scaled infinitely without losing quality.
These artists use this medium to create everything from logos and illustrations to animations and 3D graphics. In this article, we will explore some of the most popular vector artists in the USA and examine their unique styles and contributions to the world of digital art.
So let's start our tour…
Photo Credit: vuifah, chrisleavens, madeup
Yukio Miyamoto
Yukio Miyamoto is the king of vector art or we can also call him the master of Adobe Illustrator. For his realistic image creation, he placed his position as a perfectionist in the field of vector art. Yukio Miyamoto has been using Illustrator since the beginning of his career. There is a number of books that describe his artwork.
He has published an Adobe Illustrator how-to book "The Adobe Illustrator Super Guide Series", "The Adobe Photoshop Super Guide Series" and "Illustrator PROFESSIONAL WORKSHOP". He also trained up thousands of people in all fields of graphics for Mac and win.
His creation is so much real as it seems that you can touch them through the monitor. Take a look at Miyamoto's artwork, everyone might be slip up it at a glance. This genius created images in a 2D illusion but most people misunderstand it as a 3D program.
Tom Whalen
Tom Whalen is a proficient American designer and illustrator. He is well known for his work Mondo or Gallery 1988. Whalen's range does not start nor end there, having worked with an unbelievable array. He has had a strong passion for comic books and poster art movies, pop art, toy packaging, and many more since his childhood.
Tom is as loving about drawing and illustration as he is about art and design. From a young age, he falls in love with comic artists Todd McFarlane, Steve Ditko, and Jack Kirby. He grabbed that desire to University with him, where after being hosted to the graphic design intelligence of Saul Bass, Milton Glaser, and Jan Tschichold, he found his real path.
Tom Whalen deliberately implements both illustration and graphic design elements equally. He loves the simple method of setting gradients that makes the image more lifelike.
Seb Nirak1
Another popular artist is Sebastien Feraut, Niark1 is a French artist or Illustrator, or designer from Paris. His international clients are magazines, editions, toy companies, music artists & festivals, advertising organizations, brands, etc. He also makes drawings and paintings. The solo exhibition makes him more familiar. Sometimes he takes part in group shows all over the world.
Sebastien like colors, monsters, and surrealistic things also. He uses paper via pencil and acrylic, or digitally via Adobe Photoshop and Illustrator to create his artwork. He always tries to keep a haunting atmosphere in his images. His limitless imagination, simple shapes and dark fantasy gives a unique style to his creations.
Sam Werczler
Samuel Werczler is a renowned Illustrator and designer from Brazil.  He has been completed his graduation in Fine Arts at Escola Panamericana de Arte ant at NYU in advertising and marketing, after five years working with comics. He achieved some awards for his perfection in the field of advertising.
Samuel also worked as an Art Director in São Paulo ad agencies, for eight years. And then he started his own studio for giving some better service. As a concept designer, he has also worked in movies and short films. As a result of his unique creations, he achieved some awards and many satisfied clients.
Matthew Skiff
Matthew Skiff is a well-known vector artist and graphic designer, living in beautiful Colorado. He has the ability to make a combination of graphics and illustrations to create amazing artwork. Matthew has a personal interest in "drawing of stupid things". However, he has had an affection for comic books from an early age.
Matthew loves 80's music and he was pretty nostalgic that influenced his artwork. He always tries to do something new. He also makes illustrations for bands and t-shirt designs. What Matthew likes most about illustrating is getting the freedom and skill to express the craziest and wackiest ideas.
Cristiano Siqueira
Cristiano Siqueira is a Brasilian Illustrator and graphic designer, specializing in vector art. He is also known as CrisVector in social media.
Recently he makes illustrated posters for ESPN of World Cup 2014. And it helps him to reach a new audience and grow his new fan base. He worked on projects for books, CD covers, magazines, posters, and advertising and also worked on packaging design, for the toys and food industry. By mixing painting techniques with vibrant forms, he seized vector art to a new level.
Christopher Lee
Christopher Lee is a versatile and independent graphic designer and Illustrator from Sacramento, California. He graduated from Sacramento State University in graphic design. Lee is undoubtedly one of the most popular artists of his time.
Now he is working in the motion graphics industry for Buck as an art director and also a full-time freelancer. He has worked on projects for especially brands like Nike, Honda, Adobe, Coke, and Disney. Actually, Lee got inspiration different TV shows like Sym-Bionic Titan, Samurai Jack, The Mighty B!, and The Powerpuff Girls.
Christopher Lee thinks that he doesn't want to feel like pigeonholing himself into one specific look so he always tries to find new ways to keep the fire burning. He loves to use eraser dust and he used to start on paper. He has revolved around drawing since an early age.
Chris Leavens
Chirs Leavens is an incredible vector artist, born in Pennsylvania.  He spent a good deal of time doodling, spaceships, drawing robots, and bizarre creatures since his childhood. Now Chris is concentrating on making vector artworks by Adobe Illustrator.
He creates most of his artwork from start to finish entirely in Illustrator, with textural elements and the results are outstanding. His work combines illogicality, anthropomorphism, and a strong dose of absurdity. He graduated from Penn State University concentrating in Film and video. Chris Leavens builds story-rich artwork, weird scenes filled with monsters and imaginary characters.
However, he got inspiration from the outdoors, the beauty of nature over a prism of wit and humor. He uses different kinds of media to create his artwork and he has the best knowledge about vector illustrations and color. His amazing artwork appeared in different art galleries, books, computer games, magazines, TV shows.
Charles Williams
Charles Williams is a designer and Illustrator though he wanted to be a graphic designer from an early age. He is an award-winning designer. Charles works very strictly in drawing and he loves to use geometric shapes, continuous lines, interconnected forms, isometric grids, and weird three-dimensional aesthetics.
He has a fascination with words-phonetics, phonology, etymology, semantics. He spends most of the time in experimental work. Recently, In London, Charles exhibited and received in different types of illustration books, magazines.
Grzegorz Domaradzki
Grzegorz Domaradzki is popular for his amazing vector movie posters. He is severally a graphic designer, creator of illustrations, creator of posters. He achieved his graduation from the Academy of Fine Arts in Poznan.
From the beginning of his profession, he worked for several renowned advertising agencies. Grzegorz has been creating alternative posters for different cinematography. For his impressive artwork, he has gained a large group of fans also.
Jonathan Ball
Here is another renowned vector artist Jonathan Ball, who is an Illustrator and designer from Cardiff, UK. He has absorbed himself in a different creative field. Ball got placed in a great position in vector art for creating distinctive and skillful artwork that's often imparted with unique characters.
Ball is also famous for his sweet and individual characters encouraged by pop culture and Japanese illustrations. He has concentrated on Illustration, Cartooning, and Digital Art.
Jonny Wan
Jonny Wan is a Sheffield-based freelance graphic artist. He is creating illustrations for commercial and personal use. Jonny Wan graduated from the Manchester School of Art in 2008. And he has also devoted a lot of time to evolve his unique style.
Through his fascination with urban art, shape composition, color, and texture, he has created a unique style. This way of experimentation has led to working with clients nationally and internationally on a variety of projects.
Susanne Paschke
Susanne Paschke is an independent woman Illustrator and designer from Berlin. She approaches her work with accuracy, exactness, and detail. Her illustration work contains complex vector paths that begin as frameworks, and are converted into vibrant shapes, carefully constructed in Adobe Illustrator.
By using path tools and simple color selections, she creates photorealistic illustrations also. Her works are advertising, product illustrations, corporate design and icons, web design, Prototyping, etc.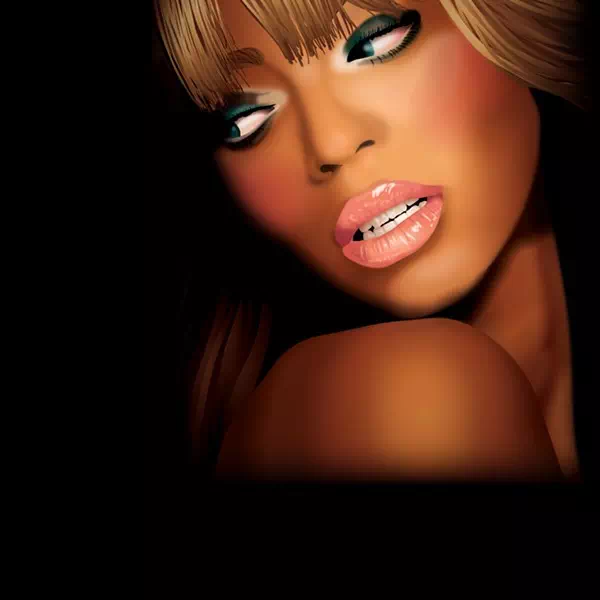 Ryan Putnam, Aka Rype
Ryan Putnam is the owner and operator of VectorMill, Vectips, and Amperbranch. He has a deep passion for lettering, illustrating, drawing, and doodling with a distinctive sense of organic creative expression. He graduated from Colorado State University in Fine Arts with a concentration in Graphic Design.
However, from an early age, he started re-creating comic books, cartoons, and magazine advertisements. He is very fluent in various design disciplines and technologies.
Jeff Finley
Jeff Finely is an independent thinker, lifelong artist, and Illustrator. His rural life helps him to be creative. He is also a partner of Go Media which is a creative agency. Having a strong capability for Internet marketing and social media marketing, he swiftly grew a following for the company online.
Jeff applied early social media sites to unite the design community through speaking, blogging, and also developing resources for other designers.
Rubens Cantuni
Rubens Cantuni is an Italian designer, art director, and Vector Illustrator but it's a surprising matter that this was not what he actually studied for. He studied the polar opposite of visual arts, computer programming. After obtaining a degree in Industrial Design and Programming, he started working as an art director in an advertising agency.
Cantuni has a funky and bold vector style too. He inclines to mix various or even opposite feelings into the character he creates. But yet, he is truly passionate about artwork and wants to make a full-time living from illustration in the future.
Michael Heald
Micheal Heald, the founder of Fully Illustrated, an award-winning Graphic and Web Designer, and also a creative professional near me from the UK. He has achieved multiple awards and has also been featured in some renowned graphic magazines and top web magazines. His outstanding work and variety of different styles make him a master of illustrations.
He says, his heart totally lies with cartoon illustration as there is nothing like the way of fetching something to live on paper and as pleasing as seeing someone's face brightened up with a sweet smile upon meeting one of his characters. His passion for creativity is truly revealed by the fabulous visual imagery he creates.
Julian Dorado
Julian Dorado is a brilliant Argentina-based Illustrator and graphic designer who creates unique characters, wild monsters, cute animals, and many other characters. Generally, he started, with a simple and concrete idea, a character design project that combines typefaces into exceptional characters.
Yiying Lu
Yiying Lu is one of the most talented creative directors and designers of Sydney, Australia, though she was born in Shanghai, China. She is the director and organizer of Yiying Lu Studio. Her crucial quality is that she is an independent and self-possessed vector artist. She established her own strategy studio. She also started to teach design at the University of Technology.
Rod Hunt
Rod Hunt is an award-winning London-based artist and Illustrator. He has built his name for retro-tinged illustrations. He is also an artist of the bestselling book "Where's Stig?", which is published by BBC Books. Rod Hunt became popular for his detailed character-filled landscapes for international clients and the UK cover publishing, advertising, design, and covering everything.
He also does advertising campaigns, theme park maps. He has successfully represented many clients like BBC, British Airways, Maxim, IKEA, Vodafone, and many more.
Vector programs definitely an influential device in digital artwork. This type of artwork is usually created by using Illustrator's Gradient Mesh Tool. You may see that most artists create artwork with an imaginary level.
To Conclude
The world of vector art in the USA is a diverse and thriving industry with many talented artists pushing the boundaries of what's possible in this digital medium. The artists we have explored in this article are just a few examples of the incredible creativity and skill that exists within this field.
From the colorful and whimsical designs of one artist to the more minimalistic and refined style of another, each artist brings their unique vision and voice to their work. As the popularity of vector art continues to grow, we can look forward to seeing even more exciting and innovative work from these artists and others in the years to come.