We love to share our events on different social media. We all feel concerned about something. Guess what? Yes, the photo's beautifulness!!! In this New Year keep up yourself trendy with the latest Instagram photo editing that makes your life colorful. If you are on Instagram, you must know photo editing trends move very fast Instagram. Do you remember our news feed was full of square-cropped, highly-filtered photos? 2022 is going to be trendy and exciting.
YouCam Perfect –the best, free editing app helps you to keep up trendy in this New Year. Let's discuss the new photography and Instagram photo editing trends in 2022.
New Photo Editing Trends 2022
Epic landscapes Selfies.
Desaturated Tones
Raw and Unedited
Overlays texts on reels
Light Flares and Reflections
Pink –toned Hues and Filters
Warm Tones
Back to the 90's
Stories take over
Typography
Giant square grids
Don't forget to repost
Pick a color theme
Epic Landscapes Selfies
Epic Landscape photos are the first trend for 2022. After a couple of years, people come out from the pandemic situations and they are visiting different places. They are traveling again to get the core touch of nature. People are shooting epic landscapes, taking selfies, etc. to shake off the home quarantine time monotony.
Desaturated Tones
Desaturation or muted color photos are trends on Instagram for 2022. It is the time to say goodbye to brightness, muted color photos seem very lusting today. To get this desaturated photo just shoot a photo and go to the editing option from your phone's camera and mute the brightness. You may get these desaturated photos by using different apps. Amazing landscape photographs with nature or streets are becoming trendier on Instagram today.
Raw and Unedited
The natural look has some special attractions, Raw and Unedited photos are the new trend of 2022 on Instagram. A little bit of retouch and color-correcting is going on with this new trend and most of the people are trying to keep them authentic in the social media that has a hidden pleasure. After the perishable time, people revive themselves by sharing their true and relevant photos on social media.
Text overlays on reels
Text overlays on reels feature became very popular today on different social media like Instagram, Tiktok. It can tell a great to add time text overlays to Instagram is really amazing. If you want to add captions to your photo, you may use this feature. To get this feature you may download editing apps like InShot or others. Or you may download different fonts to add on-screen.
Light Flares and Reflections
Light Flares and Reflections is hot trend of 2022 that can make a great wave on Instagram. Interesting thing is that you have no need for any fancy light or other costly equipment of studios to get such type of fancy and shadowy look, It's a magic photo edit option. So to get this trendy look just download a photo editing app like the Pink Papaya app.
Pink –toned Hues and Filters
Pink is the theme color of Instagram. So it may say that Instagram wears pink color and it gives you a nostalgic feeling if you use pink color in your Instagram grid. There is a lot of free editing apps like VSCO, Pink Papaya that help you to recreate your photos with pink-toned hues.
Warm Tones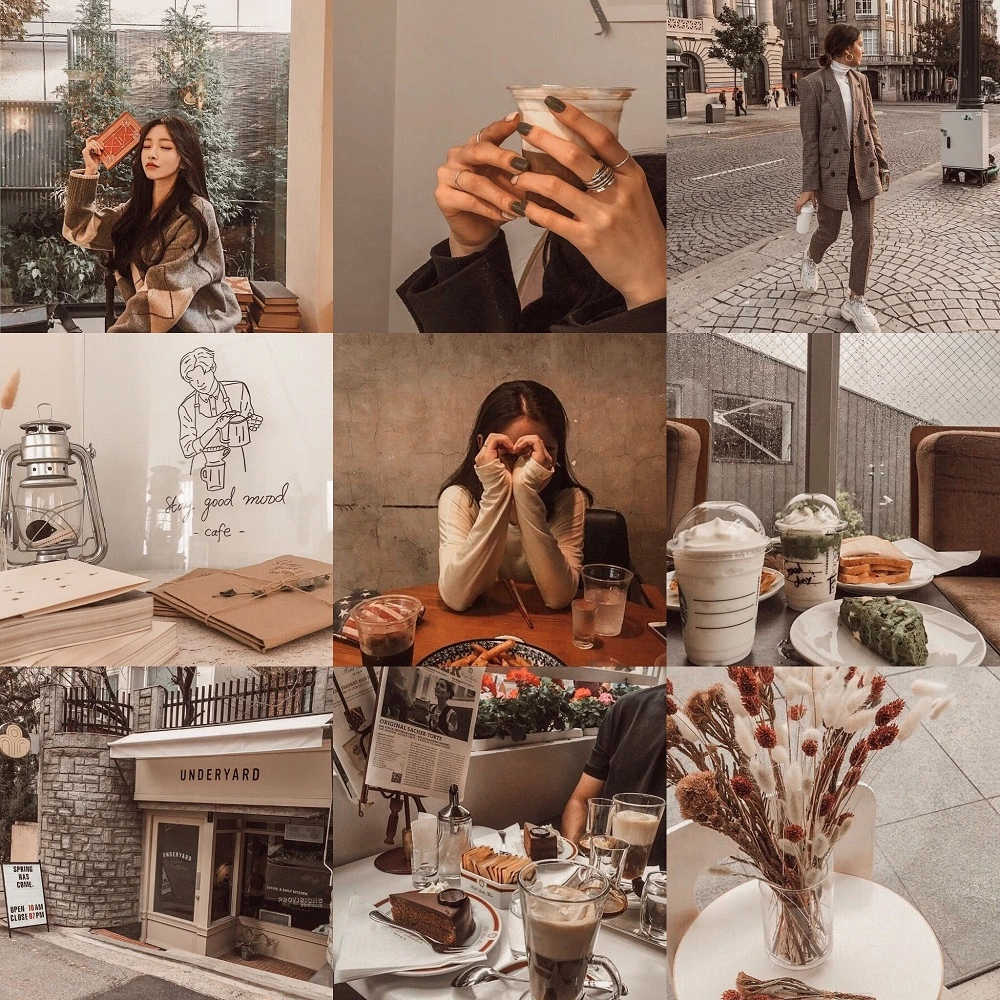 Every year a new trend takes over another on Instagram, Warm Tones is like that trend. These Warm Tones can give a rich look to your feed especially these tones are perfect for product photos, interior design, and product photos. It's a different excitement to play with photos with different sensations. To be trendy recreate your feed with new vibes that gives you a lot of pleasure. So ready to recreate your Instagram feed aesthetic?
Back to the 90's
Let's back to the 90! Yeah, 90's photographs are the hottest photograph, and it's going to take over Instagram in this New Year 2022. No matter you are a baby of 90. It's the time to be trendy, retouch your photo with sew vibes.
Stories Take Over
Stories Take Over become very popular for snatching new followers and can give you the most eye-catching feed on Instagram. In the pandemic situation, people used to spend most of their time watching Insta –stories. This New Year also goes through this trend, so get ready to create your stories and see your new followers.
Typography
On Instagram Typography is a technique or an art that can express your personality. Social media is always full of photos or posts with some motivating or silly speech. Sometimes people post their photos with large phrases with different fonts.
Giant square grids
Giant square is an amazing way to create an eye-catching Instagram feed. You can post several small photos in one giant square grid that makes your Instagram feed shiny. Social media is a showcasing place so why do you focus only on one photo? Post your multiple photos and go with new sensations.
Don't forget to repost
Don't forget to repost, yes! Sharing is caring. Share your post in your stories first then you may also post on your feed. Because most of the people watched stories first and then go through the feed. So there is less probability to skip your post and you got large numbers of viewers.
Pick a color theme
Theme color can express one's personality and it's very important to set a confined theme color on Instagram. Choose such a color that can give a fancy or aesthetic look to your photos on Instagram. Try to manage the same color and font of your "Story Highlight" icons that will be a great pleasure.
Be ready to enjoy your life with new sensations and gather such courage to try something extraordinary that no one did before.